5 INTERCHANGEABLE CAMERA EQUIPMENT BAGS/CASES YOU NEED IN YOUR CLOSET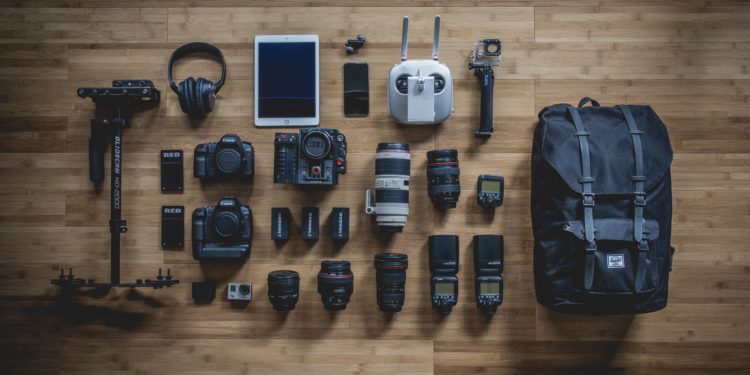 The adventurous lensman always has a bond like section in his wardrobe for his shutter & co. Just like a photograph, taking the right shot is an investment and so is its outer layers home. Things you need to keep in mind: 1. Quality, for longevity  2.Weather durable 3. Is the look appropriate for every event and your day-to-day attire?
Let's say we are now paved to your camera's timer. Give us a few moments, we are buttering our fingers for more than just a few options of kernel.
Weather Sealed –
This is probably the most important attribute a camera bag can have. When your mountain-soaring through intense weather, I know personally carrying a million bags or layers to protect your camera can be quite irritating. Zooming from one location to the next, this storm proof bag is in your forecast and is compact as a body strap sling, converts to a backpack and stabilizing straps so your camera won't be one with the wind. The water-repellent zippers are a huge plus, and a small detail you might forget in regards to leaking through. It defiantly is an infinity bag to carry the essentials.
The Bag: HERE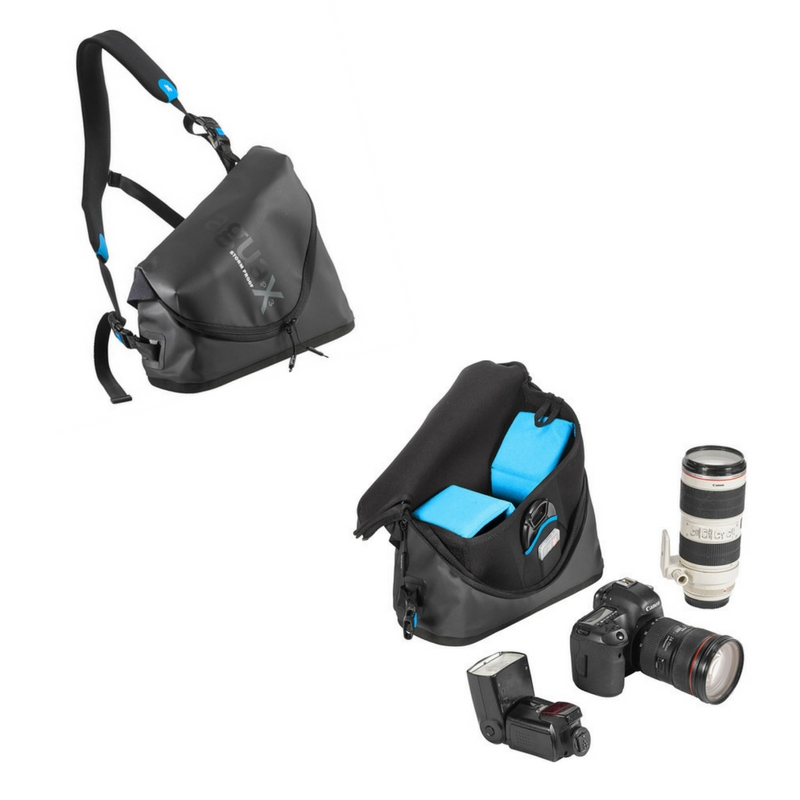 The Suit-Case
Bet you didn't see this guy going past you. Meet your new airline passenger and event/photoshoot wingman. You don't have to worry about any pieces forgotten or clashing with each other causing breakage wherever you fly or go. The great part is that it is designed exactly like a suitcase so any extra cords, caps and chargers,  you can hide them in the inside side pocket. The bonus really is that it is airline carry-on friendly so you don't have to worry about losing your equipment. Organization is provided by the padding so even if you are not a pro-photographer just yet, it is the perfect piece to keep on your wish-list.
The Roller – HERE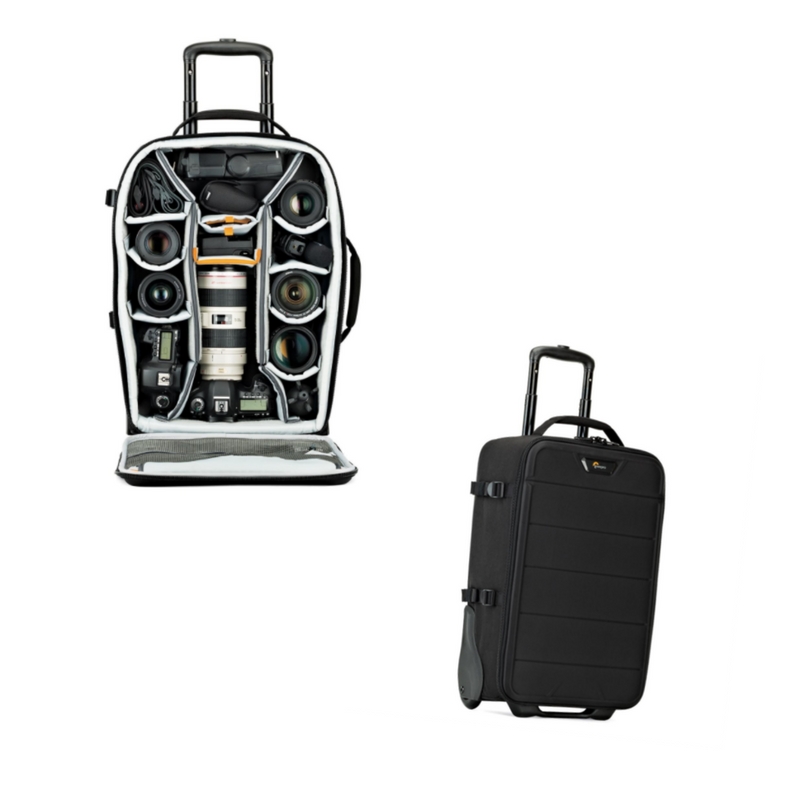 The Side Bag-
The relationship between the maple leaf and this bag is written in the bark and syrup. Fall chimes in with the inner flannel material from Roots. The messenger bag holds a mirrorless or mid-size-DSLR Camera and 1-2 lenses with accessories. If you butterscotch and hop around downtown, the rubber feet is classic for impact. The bag is made for moisture protection with the added rain cover feature for the unpredictable. They do have backpacks options as well that are similar. 2 thumbs up for a day that is a little more casual and less equipment. As they say ' For the modern photographer"
The Roots 73 Photo Collection: HERE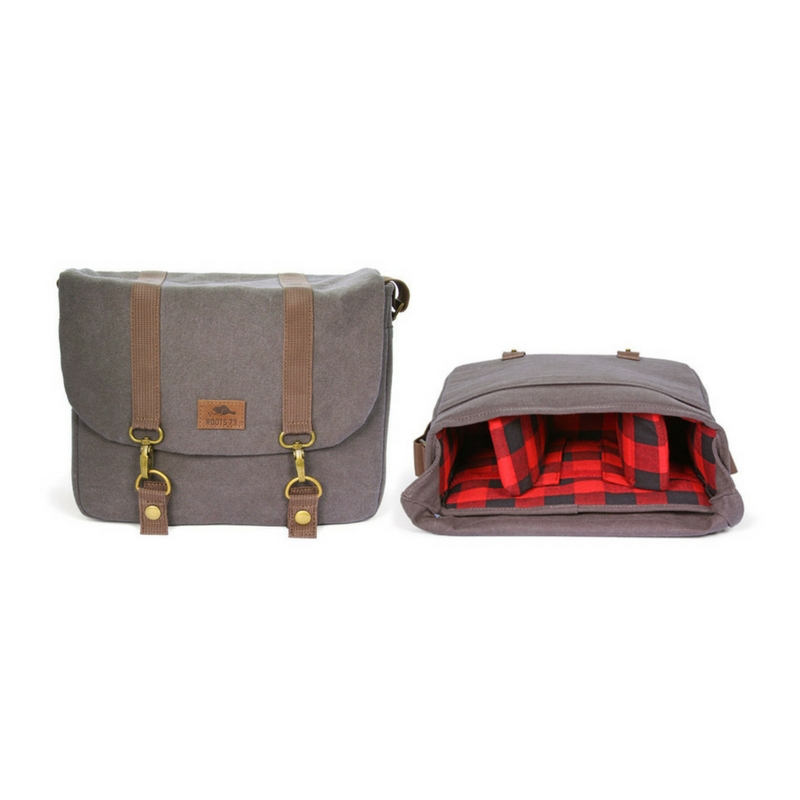 Smoked out in Style –
Don't tell me when you're in your humble abode you don't look for a bag that is fashion event jet-setter or rustic bookshop made. From the outside, we are following ONA's compass with the crafted waxed canvas for our brewing jacksmith's. The interior dividers are known and comfort accommodating with the amount being carried. The Camps Bay can hold up to 7 lenses ( god damn) and even creates a pocket for extra needs, as shown, an extra pair of shoes can be placed. I love the look in its entirety, which makes it so stylish. A rare gem for all of its features. Plus, every purchase, $10 from this bag on ONA's site supports grants for emerging storytellers through their Storytelling fund.
The Bag: HERE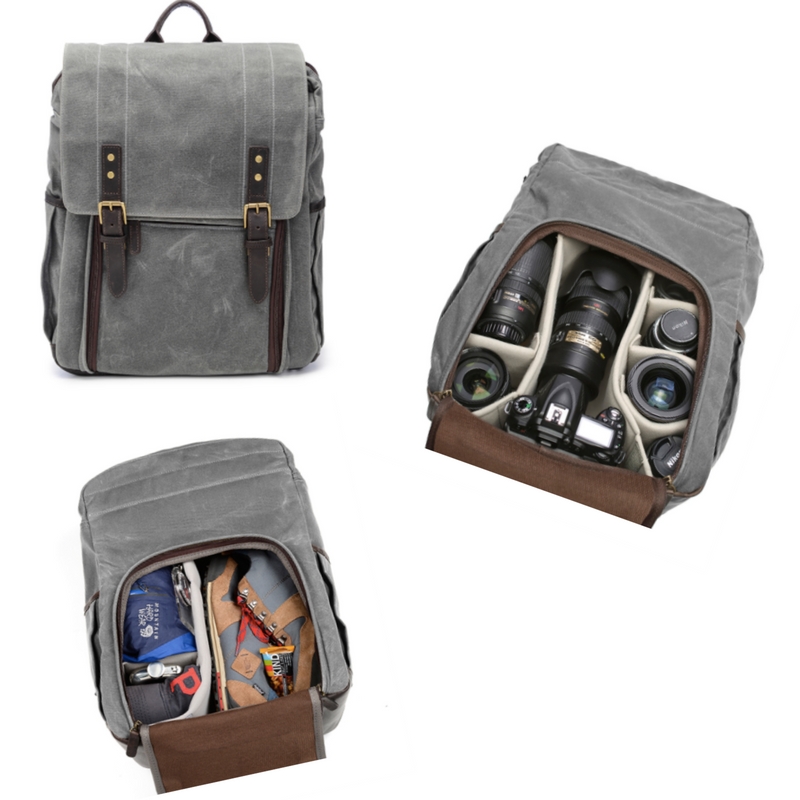 The Multi-Purpose –
Hey and maybe you just want a bit of everything we have shown. The Insignia backpack features the suit-case like inside pocket for extra cords, and laptop friendly. Adjustable side strap for tripod using people. The backpack can hold up to 2 DSLR camera's if you needed a quick switch. Insignia's pack parts have a 1-year warranty, which is a MAJOR bonus.
The Multi-purpose Backpack: HERE