I decided to kick up the challenge and put my creative thinking caps to the test because compliments on my menswear stylist eye have become too much of native language for me. As a woman running this styling hub, I always find myself checking out the men's section when shopping vintage or retail, you won't catch me leaving the store until I take a peak, because men, your clothing is a real hit and please take advantage of it. When I do take certain men's pieces into my closet I always find people complimenting me the way I add certain color or accessories to really make it feminine, but what if it was the other way around? and I'm not talking just a black t-shirt and some skinny jeans either. The point of this "challenge" is to really show that fashion should not have boundaries like restroom signs. Anybody should feel comfortable walking to any section, and wear what makes them feel like themselves. You would be surprised how many cool pieces I was taking a look at, that I never realized could turn into a rad men's outfit. Here are the rules for this challenge:
NO men's clothing items, accessories or eyewear allowed, though unisex is not prohibited
Must make outfits trendy and pieces that would be found floating on social media platforms/photo shoots
Outfits must have a description of how to wear as you would with a client.
All brands/pricing do not have limits but of course, can be changed via the viewer
Must have 4 completed outfits, top to bottom
The first outfit I chose is retro styled streetwear, especially hinting at those platform sneakers, which I have seen more men dare to wear ( very impressive). I didn't' want to use just a regular light denim, but I kept it safe with fitting as the jean does seem to cater to the baggier look which is great for sizing. Of course here at Rad + Raw, we are major for band tees no matter what season it is ( just please listen to their music) I had to put a fun spin with a little humor.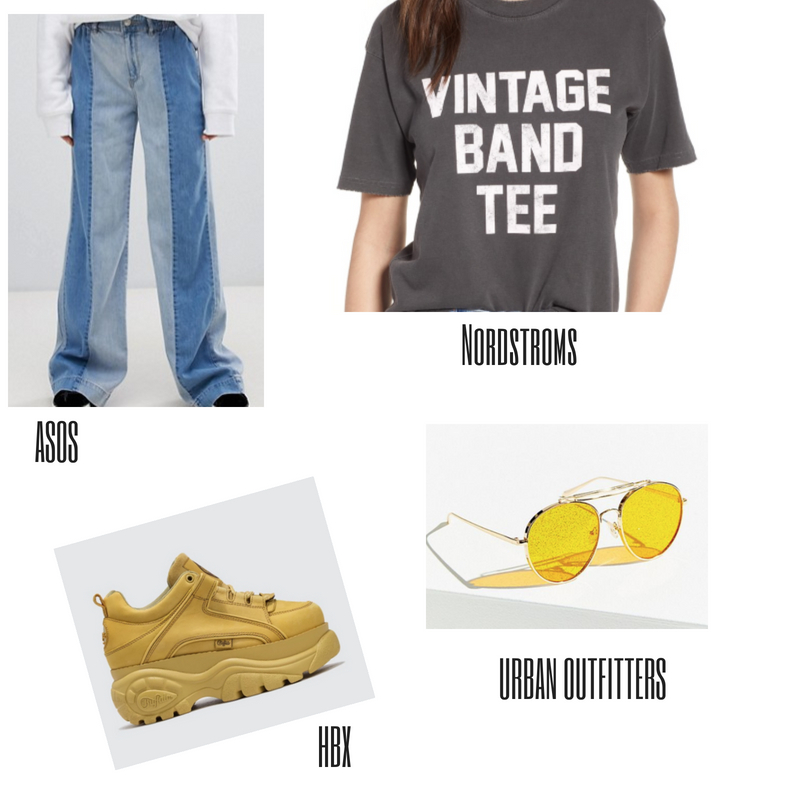 Home to rock n roll style you couldn't possibly think I wouldn't add a king fit, did you? I was dying to find the perfect fringe jacket as most are too western cowboy looking and not very attractive I must say. River Island came through with a velvet musk look to pair nicely with the ripped jeans and army styled boot. No doubt you have to add a chain to your pant, the smallest details make an outfit. I stumbled upon this women's Alexander McQueen ring, which by looking at it you really would think its gender neutral. I marked it under as our wishlist because this is a head turner for any look.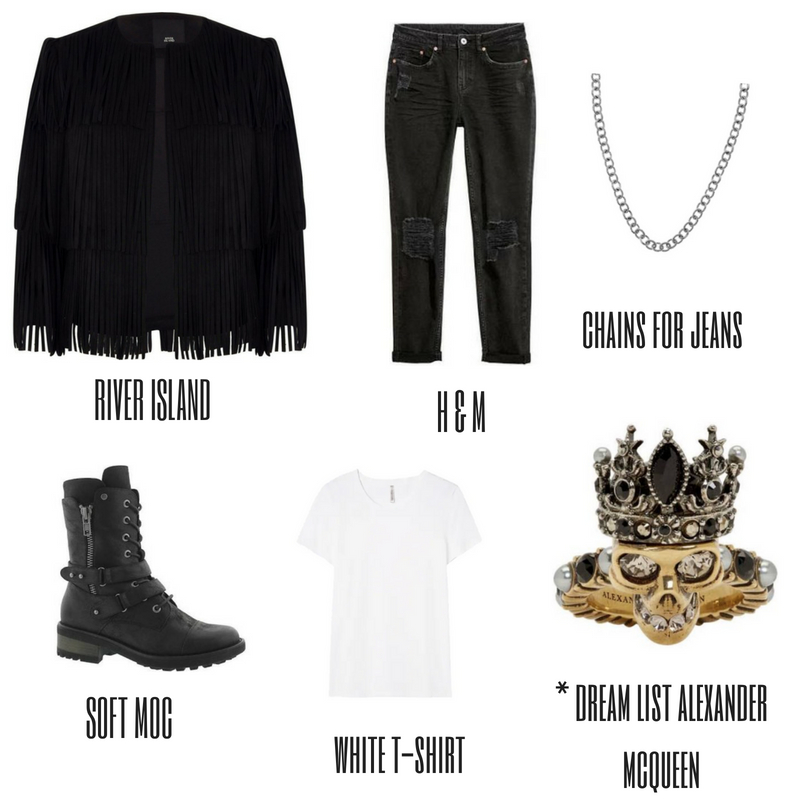 This is one of my favorite looks because its really combining that artist and French look together. These jeans are a god sent item, because it helped me easily set up the rest of the outfit. I would highly recommend though if you snag a pair that looks like these to get them true to fit, of course, if these are women's, definitely keep your eyes on the size chart for no surprise of only one leg fitting through. The beret makes the look, so if you're going to test this one out, do not forget this piece!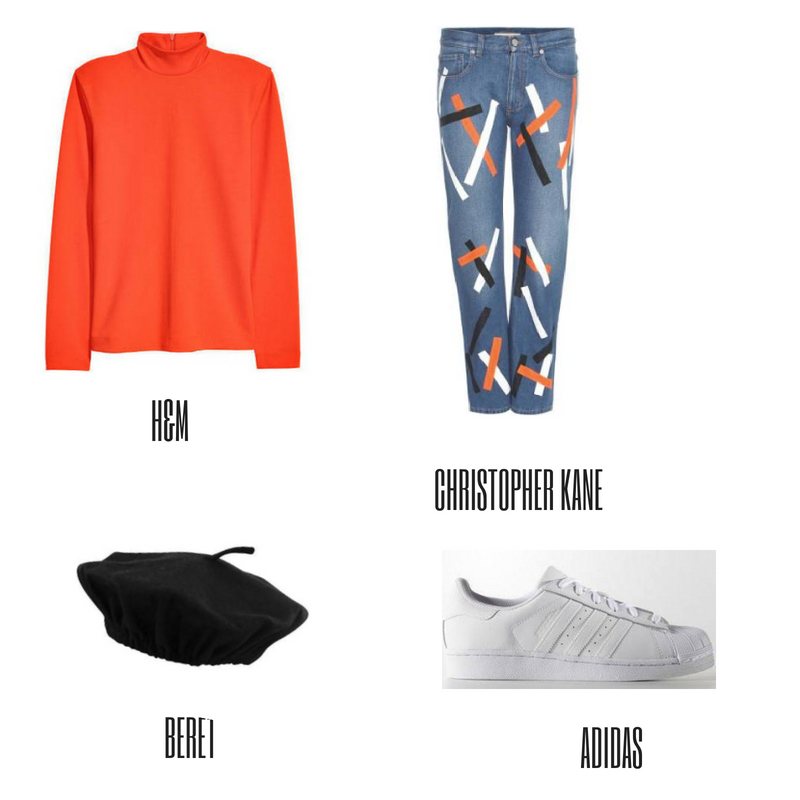 Can I say band member off duty? I can picture Mick Jagger in a flared pair like these, wait a second is that a Rolling Stones t-shirt? Yes, yes it is and he was on my mind for this outfit because no brainer he is a fashion god. I added the silk scarf to throw in your back pocket for that no effort, laid-back look. I can totally see this being an outfit that you can work off of for your entire wardrobe, it's giving all kinds of vibes and also extremely cool…..dude.